Products
Product name : 635nm Laser Diode Modules
No. :

Specifications of 635nm Red Laser Diode Module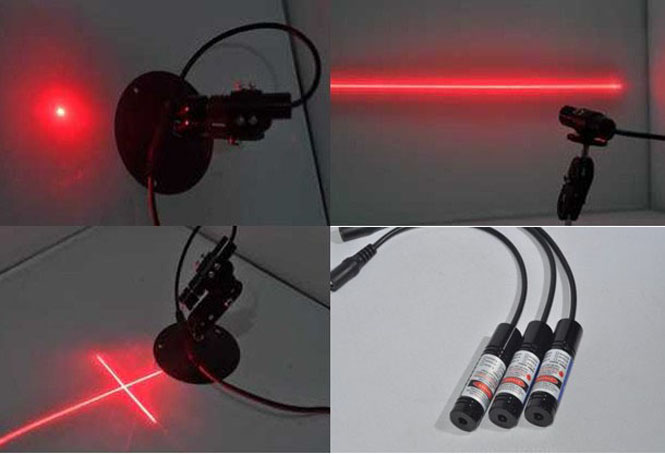 Characteriscics:
High-quality laser diode,optical glass lens, driver circuit and housing
High reliability, high stability, long life,low price
Applications:
Industrial marking devices, laser medical equipment, stage lighting and laser targeting devices
and so on..
Specifications:
Model No.: DM635D1-D635C250
Wavelength:635nm
Output power:1mW ~ 250mW
Laser class:I - IV_Power: 1mw,5mW,10mW,20mW,50Mw,100mW,150mW,200mW,250mW
Beam Shape: Dot / line/ cross
Operating Current: <22mA~1A
Operating Voltage:DC3V~24V
Beam Divergence:0.1mrad ~ 2mrad
Fan Angle: 10°,30°,45°,60°,90°,110°,135°(bigger angle, longer line)
Operating temperature:-10~70 ℃
Storage temperature:-20~80 ℃
Dimensions of the module housing:
Φ3.8*10mm, Φ6.5*11mm, Φ9*22mm, Φ12*30mm, Φ12*45mm, Φ14*45mm, Φ16*65mm or customized size
Focus: fixed / adjustable
material of module housing : cooper / aluminum
Span of Life: 8000-10000hours
Spot diamension: 0.5mm (thinnest)
We also can make other laser modules, wavelength:405nm,445nm,450nm,635nm,648nm,650nm,658nm,660nm,670nm,532nm,780nm,808nm,810nm,830nm,850nm,940nm,980nm,1064nm
We also can make high power laser module ,from 500mw to 10W . We can custom-made according to your requirements .
---